WordPress Website Design Nottingham
Get in touch today to enquire about our services
WordPress design is one of the most popular website design services we offer. We are completely aware that there are numerous website design firms in Nottingham providing businesses with WordPress websites in [place] and the surrounding NG1 area. Do we differ in any way? Yes, we do, and we would love to add that special touch to your brand-new or already-existing WordPress website.
The market for WordPress design is getting more and more competitive. But as we all know, it's not just about the cost. Making the website for your business extra-special is the goal. We are a website design business that focuses on providing you with a professional service and a WordPress website that loads quickly and looks great on mobile devices.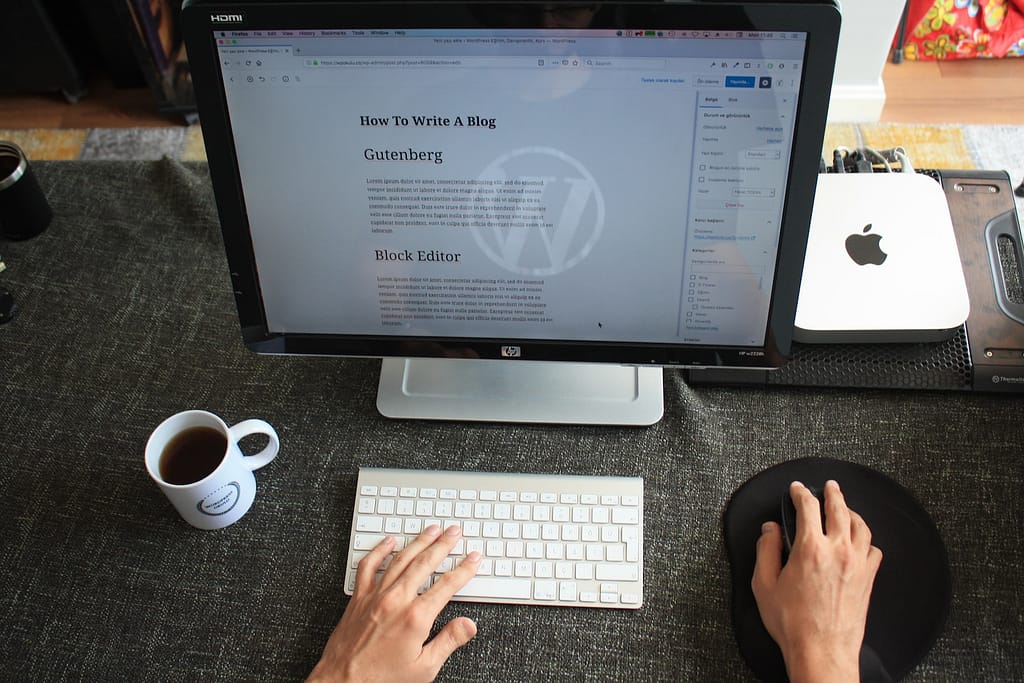 WordPress Website Designing Service in Nottingham
The CMS (Content Management System) we use to create all of our websites is called WordPress. It has unequalled potential and unmatched power. With more than 60% of the market, it is the top CMS worldwide.
Any business can have a website that is useful and attractive by using WordPress.
Not every website is made equally. Just because a site was created with WordPress doesn't automatically make it good or terrible. All platforms and websites share this fact, however websites created with site builders like WIX, IONOS, or GoDaddy are particularly affected.
By utilising our extensive experience in WordPress website design, you can gain from the combined knowledge of Website Design Nottingham.
What are the advantages of using WordPress to create your website?
WordPress Benefits
For companies of all sizes, WordPress site design offers numerous advantages. It is simple to use, search engine friendly, responsive to mobile devices, customisable, scalable, secure, and most importantly, cost-effective.
WordPress is undoubtedly a viable option to take into consideration whether you're planning to build a new website or redesign an old one.
The simplicity of use of WordPress for site design is one of its main advantages.
Without any prior coding experience, users can construct and manage websites using WordPress' user-friendly interface.
Adding new pages, blog entries, photos, and other content to your website is simple.
Additionally, the platform provides a huge selection of plugins and themes that you may utilise to personalise your website.
With search engine optimisation (SEO) in mind, WordPress was created.
It includes numerous built-in tools that make it easy to optimise your website for search engines.
WordPress, for instance, enables you to specify distinct URLs, title tags, and meta descriptions for each page on your website.
It also provides a wide range of SEO plugins to help you better optimise your website for search engines.
Websites must now be mobile-responsive in order to be effective.
Because WordPress uses mobile responsive web design, your website will look fantastic on smartphones and tablets as well as other mobile devices.
This is crucial since more and more people are using their mobile devices to access the internet.
WordPress is very customisation, so you are able to design a website that is specific to your company.
For WordPress, there are tens of thousands of free and paid themes that can be used to alter the appearance and feel of your website.
Plugins can also be used to add features to your website, including web contact forms.
WordPress is a scalable platform, so it can grow with your business.
Whether you own a large company or a small startup, WordPress can handle your website needs.
It is easy to add new pages, blog posts, and other content to your website as your business grows.
WordPress is a safe platform that gets updates frequently to fix any security flaws.
Additionally, it offers a wide variety of security plugins that may be utilised to further strengthen the security of your website.
This is significant because hackers and other bad actors frequently attack websites.
Why Website Design Nottingham should be your choice for website design
100% Risk Free
Mockups for designs are created without any obligation. No hard feelings if you don't like the design!
Price Guarantee
No one will undercut us on pricing. Give us a comparable quote, and we'll match it.
No Hidden Costs
Included are a free business logo design, a domain name, and hosting for a year.
Nothing to lose, everything to gain…
If you don't like the look of your new website design, it costs you nothing.