E-commerce Website Design Nottingham
Get in touch today to enquire about our services
E-commerce websites are now a crucial component of today's commercial environment. Having a well-designed ecommerce website is essential for any business trying to prosper in the current digital era as more and more consumers are turning to online purchasing.
The ever popular open-source WordPress e-commerce plugin WooCommerce is what we use. For any type of business, the advantages of WordPress combined with WooCommerce produce cost-effective results. It makes it simple for website owners to set up an online store and conduct direct sales from their website. To meet the needs of any online shop, WooCommerce provides a wide range of features and customising choices.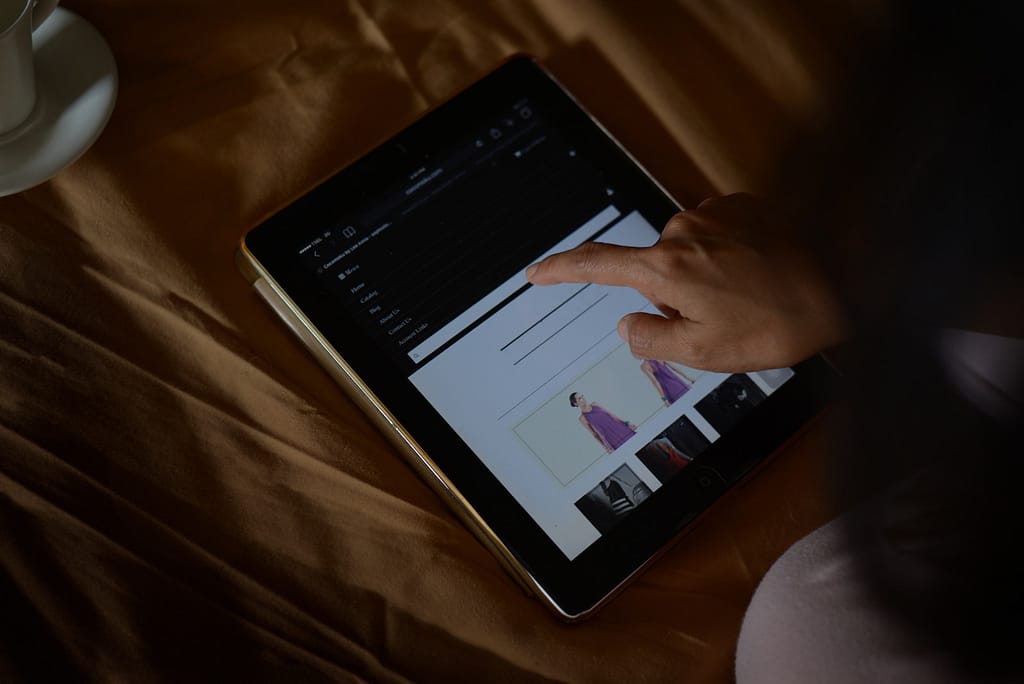 WooCommerce Website Designing Service in Nottingham
The versatility of WooCommerce is one of its main benefits. It can be used to sell physical items, digital products, subscriptions, and even bookings or appointments. It is highly customisable.
WooCommerce also interacts with a variety of delivery providers, payment gateways, and other third-party suppliers, making it simple to run your complete eCommerce business from a single platform.
The simplicity of use of WooCommerce is another benefit. The plugin has been made to be user-friendly, and it has an interface that is straightforward and intuitive, making it simple to set up and manage your online store.
WooCommerce also comes with WooCommerce Payments. You don't need a costly merchant account from your bank to accept credit cards.
What are the advantages of using Woocommerce to create your e-commerce website?
WooCommerce Benefits
WooCommerce is a strong and adaptable e-commerce platform that can assist you in building an online shop that suits your unique requirements and preferences.
It is user-friendly, safe, scalable, SEO-friendly, and mobile-responsive. WooCommerce is the ideal option for your e-commerce needs, regardless of whether you are just starting out or already have a strong online presence.
WooCommerce is made to be simple to use.
It is built to integrate with WordPress, the most widely used content management system (CMS) worldwide.
As a result, you can easily alter your online shop to suit your unique requirements and tastes.
To give your e-commerce website new functionality and features, you can pick from a variety of extra plugins as well.
Because WooCommerce was developed with SEO in mind, your online shop will be optimised for search engines.
All of the product URLs are SEO friendly, and categories and products are organised logically.
Your website will receive more traffic as a result, helping you to rank better in the search engine results pages (SERPs).
To further improve your website for search engines, you can employ a variety of SEO plugins.
Because WooCommerce is mobile friendly, your online shop will look fantastic on any device.
This is crucial since an increasing number of consumers purchase and surf the web on their smartphones and tablets.
You can reach a larger audience and boost your sales by having a website that is responsive to mobile devices.
Millions of businesses around the world depend on the security and dependability of WooCommerce as their platform.
It has built-in security protections that will shield your website from malware and hackers.
To further improve the security of your website, you can employ a variety of security plugins.
Why Website Design Nottingham should be your choice for eCommerce website design
100% Risk Free
Mockups for designs are created without any obligation. No hard feelings if you don't like the design!
Price Guarantee
No one will undercut us on pricing. Give us a comparable quote, and we'll match it.
No Hidden Costs
Included are a free business logo design, a domain name, and hosting for a year.
Everything to gain, nothing to lose…
If you don't like the look of your new website design, it costs you nothing.